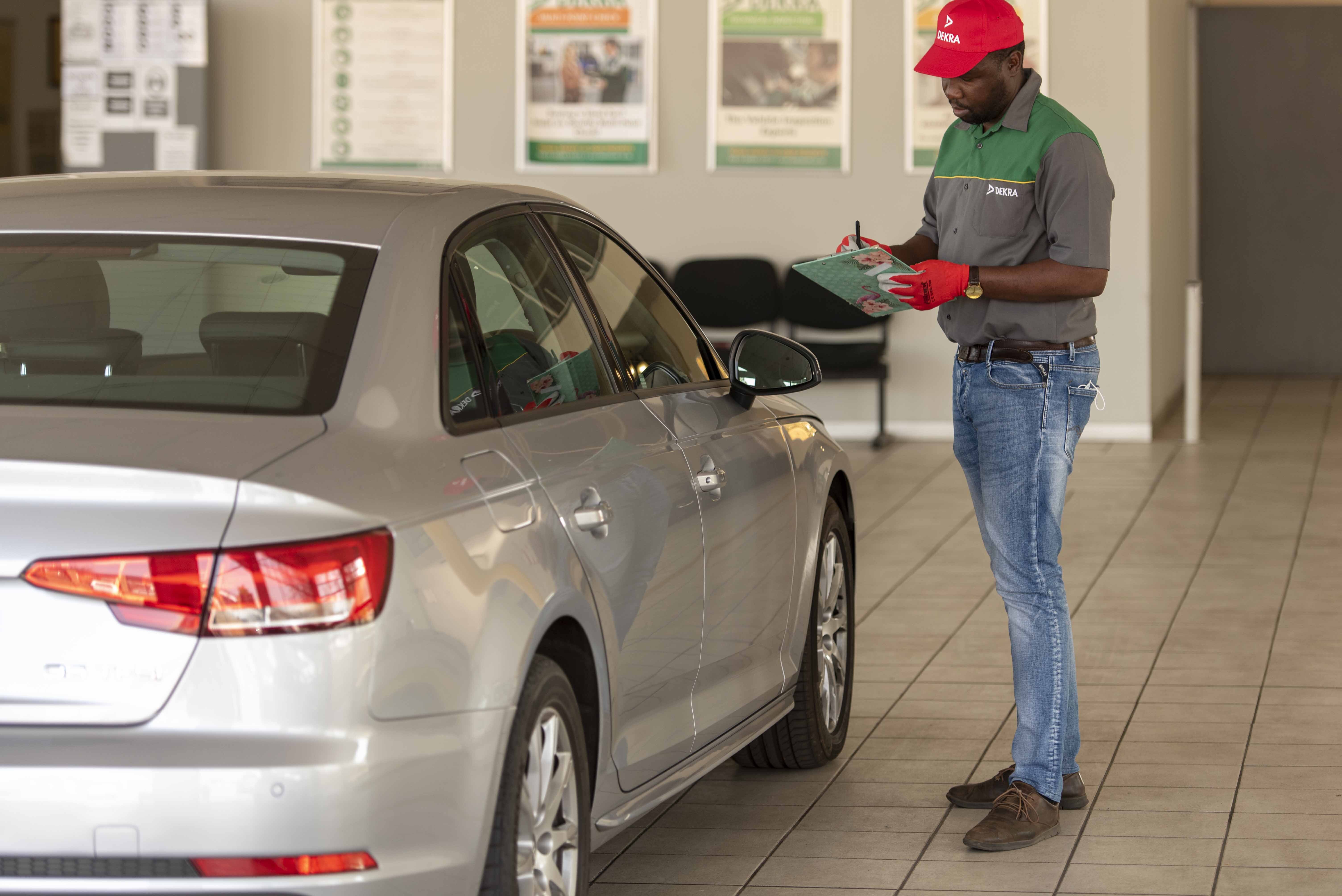 Get the DEKRA multi-point check before the next long weekend. Here's why...
Easter weekend is coming, and road trips across the country are already in full swing. Whether you're a weekend warrior or someone who simply loves to drive, you should take a few minutes to book your car for the DEKRA multi-point check at your nearest branch before heading off to your next destination.
There are many things that can go wrong with your car while you're on the road, but if you catch the possible cause before it's too late, you can avoid costly repairs and even dangerous situations. Maintaining the roadworthiness of your vehicle is imperative for your safety and the safety of those who share the road with you.
Today we take a look at why it's important to book your car in for the DEKRA multi-point check before you set out on your next long weekend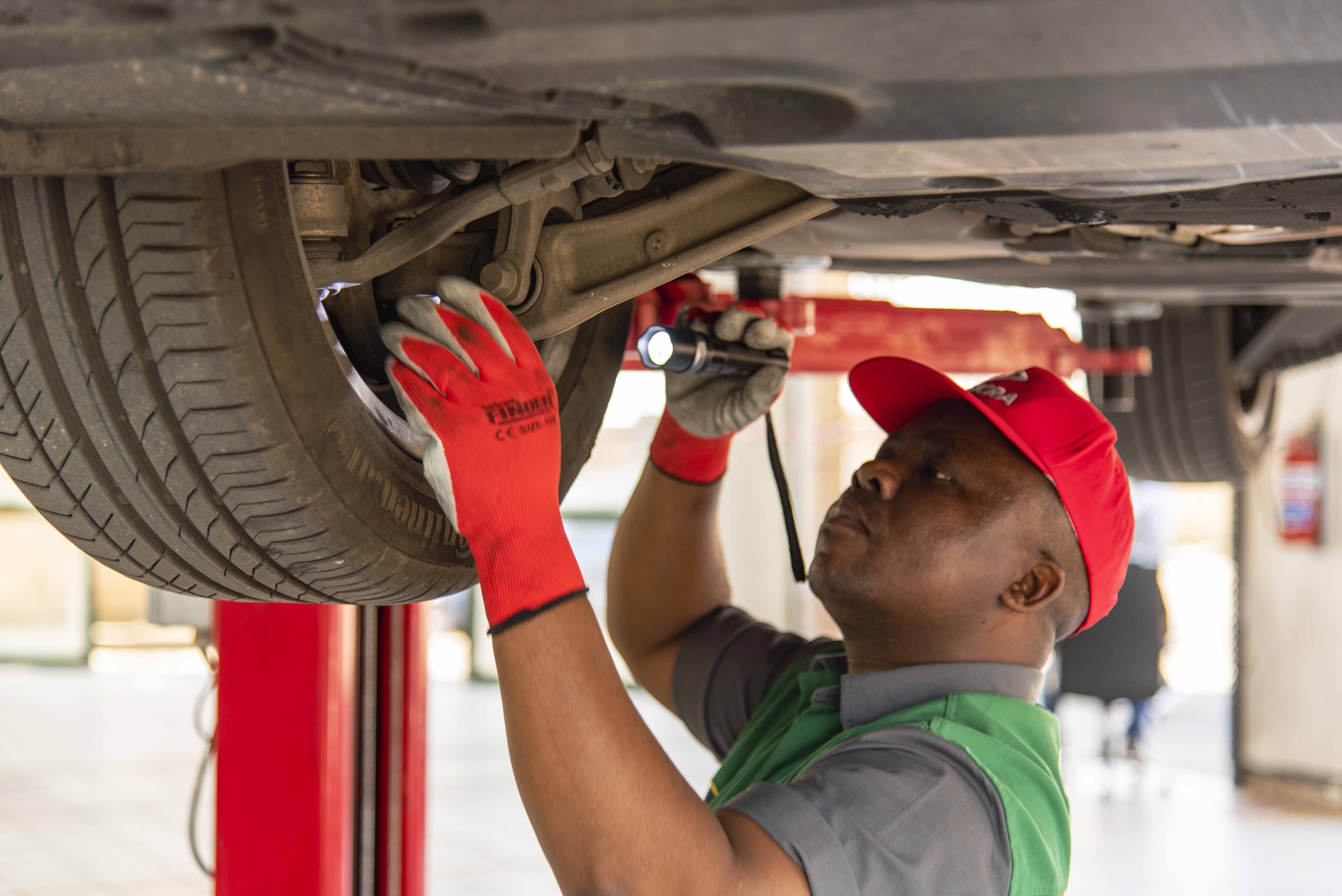 What is the DEKRA multi-point check?
A DEKRA multi-point check is a one-page checklist that covers the basic components of your car and takes one hour to complete. This checklist can identify potential problems or roadside challenges that might occur, which makes it an essential part of your holiday preparation list.
This comprehensive inspection of your vehicle provides exceptional, quality information related to the technical status of your car, and it is a necessary inspection. The great thing about this DEKRA inspection is that it's an inexpensive way to have your vehicle inspected by a professional who knows exactly what to look for. The 35 key points of the car are all inspected by qualified experts who provide an accurate and reliable report once the review is done.
Reasons why should get the DEKRA multi-point check
Peace of mind
Vehicle checks are a must for the traveller who wants to have a stress-free Easter holiday. Vehicle checks are the best way to ensure that you don't encounter any problems on the road or, even worse, complete breakdowns. If you are looking for an affordable and efficient vehicle check, look no further than the DEKRA multi-point check. Our vehicle checks are your key to maintaining peace of mind on the road.
Extend the lifetime of your vehicle
Vehicles that are regularly and adequately maintained will last longer. Inspections ensure that your vehicle is in optimal working condition and saves you money on repairs. Regular testing maximises the vehicle's value and extends its life. Book a DEKRA multi-point check at your nearest branch.
Avoid roadside breakdowns
DEKRA checks are the best way to avoid breakdowns, improve vehicle performance, and help you stay safe on the road. While some people think it might be time-consuming, these checks actually help you spot problems that could cause expensive repairs down the line. Driving is a lot more fun in a well-maintained car, so investing in vehicle inspections to check the health of your car's parts is always a smart move. Safety and reliability are important to all drivers, which is why it's crucial to perform regular maintenance checks and vehicle inspections
Quick and cost effective
The DEKRA check is basically a one-page checklist for the basics of your car, and it takes about an hour to complete. This check is a comprehensive assessment and roadworthy test for a very reasonable price, which means you'll have more to spend on fun holiday activities and delicious food.
Check-ups are good for both before and after holidays
Your car is an important part of your life. It's a necessity for getting to work, running errands, and going on vacations. And just like you need to prepare your vehicle for a journey, you also have to perform post-holiday vehicle checks in order for it to continue serving you and your family during the months ahead. Your vehicle might have picked up some damage while travelling to and from your holiday destination, and a check after you return home will be the best thing you can do for your vehicle's longevity. Get the DEKRA post-holiday checks at a branch near you.
Ready to get your car inspected? Peace of mind will be yours when you book a DEKRA multi-point check. Find your closest branch here and go on your next mini-getaway knowing that your vehicle will be in tip-top shape.
About DEKRA Auto
DEKRA Automotive Pty Ltd commenced operations in South Africa on 1 October 2008 and is a joint venture partnership with DEKRA Germany, a market leader in the supply of roadworthy certificates and technical checks - the DEKRA seal - and is present in 19 countries worldwide.
DEKRA is known for its highest standards of quality, the level of expertise of its employees and the fact that once DEKRA places its name on a product; be it a roadworthy or safety certificate, the DEKRA name is completely trusted.
We believe this knowledge and awareness helps to build safety for motorists and the community, and above all, the preservation of human life through the delivery of quality products.
DEKRA Automotive offers a condition report that is a comprehensive digital report, rich with imagery, data on the vehicle, and the technical status of the vehicle.
DEKRA is recognised across the globe for precise and in-depth tests conducted by professional DEKRA vehicle examiners. Statistics show that there is a higher possibility of a buyer purchasing a vehicle that has been inspected by DEKRA, than that of a vehicle that has not. As a seller, by ensuring you have a vehicle condition report for your used vehicle, you can quickly and easily understand if the sales price you are looking for, matches the value of the vehicle you have. The DEKRA condition report will help you understand the true condition of your vehicle and whether you are over-pricing or under-pricing your car.
To ensure your journey of purchasing a second-hand vehicle, is seamless and enjoyable, insist on a DEKRA Vehicle Condition Report from the seller and know exactly what you are buying into. With our reports, buyers can easily establish the exact value of the vehicle they are purchasing and quickly determine if the vehicle is worth the purchase. Our qualified team of experts will ensure a thorough inspection is conducted of the interior and exterior of the vehicle. DEKRA has over 40 nationwide quality service stations to assist every used car buyer or seller, easily and conveniently.
Enjoy peace of mind with a DEKRA report today!