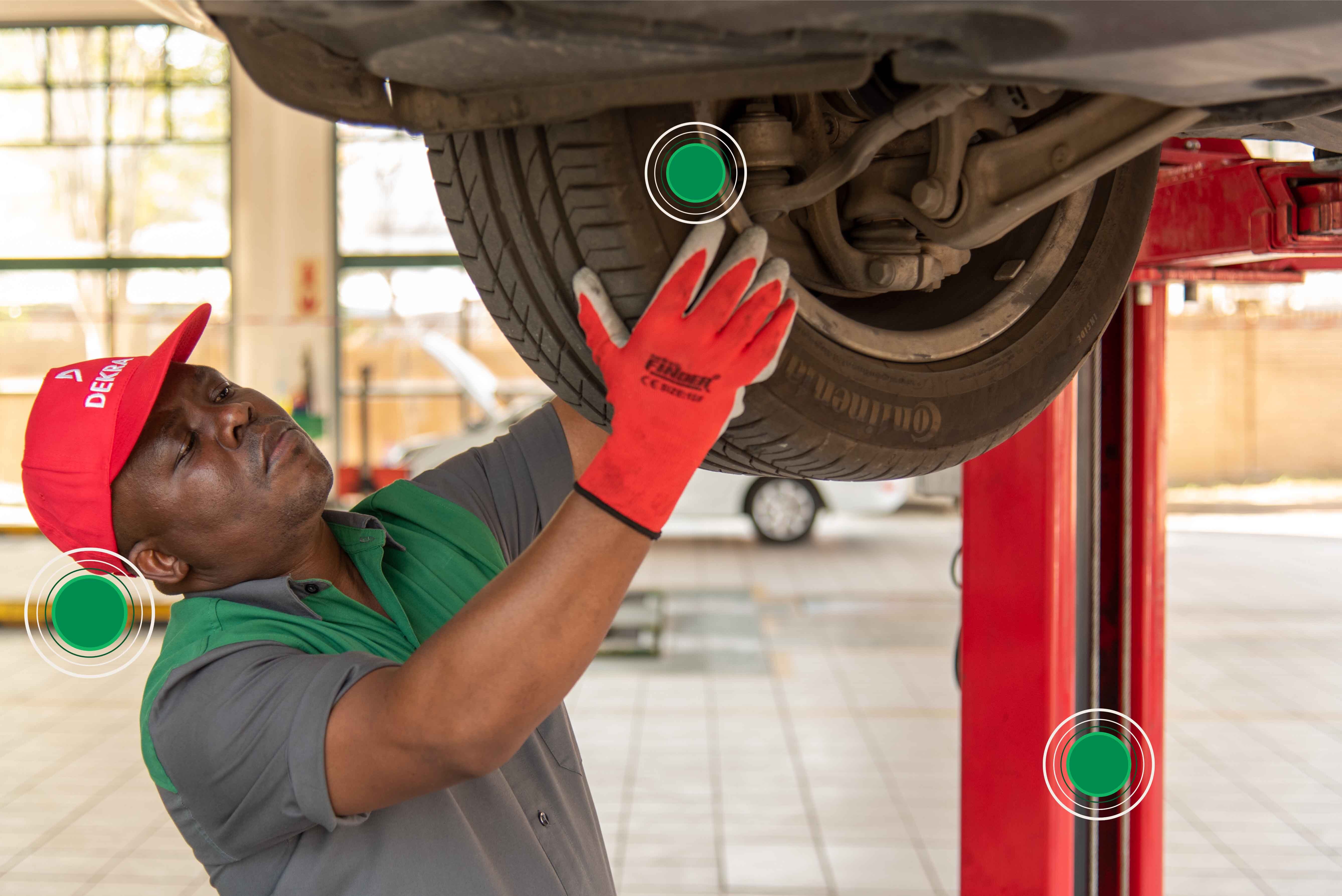 What Gets Inspected During a DEKRA Multi-Point Check
We all know how crucial it is to have a reliable, well-running vehicle. With so many complex moving parts in modern cars, trucks, and SUVs, it's not uncommon to have underlying problems you are unaware of. The DEKRA Multi-Point Check simplifies the decision process by providing quality information on the technical status of your vehicle. Book a Multi-Point Check at your nearest DEKRA branch.
Before we look at what a Multi-Point Check covers, let's answer a few frequently asked questions first.
When should I get a DEKRA Multi-Point Check?
There really isn't a bad time to schedule a multi-point vehicle inspection. Typically, getting an inspection every year or two will help keep your car in perfect running condition. But you may also consider scheduling an inspection before events like:
Buying a used car: Depending on the amount of wear or upkeep you know it needs, it's possible you'll find some surprises when you drive your new car off the lot. The DEKRA Multi-Point Check can help identify some of the issues your used car might have.
Planning a vacation: Planning a road trip can be a really enjoyable experience. However, it's important to make sure that you prepare for any problems that might come up to and from your destination. Read more about why you should get the DEKRA Multi-Point Check before your next holiday.
Selling a car: If you're selling your car to someone directly, recent documentation of the vehicle's condition can give the buyer confidence in the quality and state of your car and potentially fetch you a better price.
Why should I get a DEKRA Multi-Point Check?
A DEKRA Multi-Point Check is one of the key elements of preventative vehicle maintenance, which is important for addressing any potential issues with your vehicle before they lead to more dangerous failures or expensive repairs. A vehicle safety inspection is one of the key elements for preventive maintenance. By knowing the condition of your vehicle, you can avoid potential, and sometimes costly, problems by identifying and addressing them early on.
What points are covered by the DEKRA Multi-Point Check?
The DEKRA Multi-Point Check covers over thirty-five (35) key points of a vehicle. This technical check is conducted by qualified technicians and is both quick and cost-effective. Here are the points covered by the DEKRA Multi-Point inspection:
Engine
V-Belts (if visible)
Battery (visual condition)
Fuel Lines
Cooling & Heating Systems
Steering
Tyres
Transmission - Manual & Automatic
Brakes (pads if visible)
Service Brakes
Parking/Emergcency Brake
Clutch
Undercarriage
Prop/Drive Shaft
Front Axle
Rear Axle
Shock Absorbers (visual inspection only)
Exhaust System (excluding catalytic converters)
Sliding Roof (if applicable)
Windshield
Windows
Boot Lid
Bonnet (release cable and catch)
Doors
General Body Condition (not an accident appraisal)
Hooter
Exterior Mirrors
Interior Mirror
Safety Belts
Cigarette Lighter/Aux Socket
Air Conditioning/AC CTRL
Lighting System
Instrument & Function
Vehicle Interior
Tool & Jack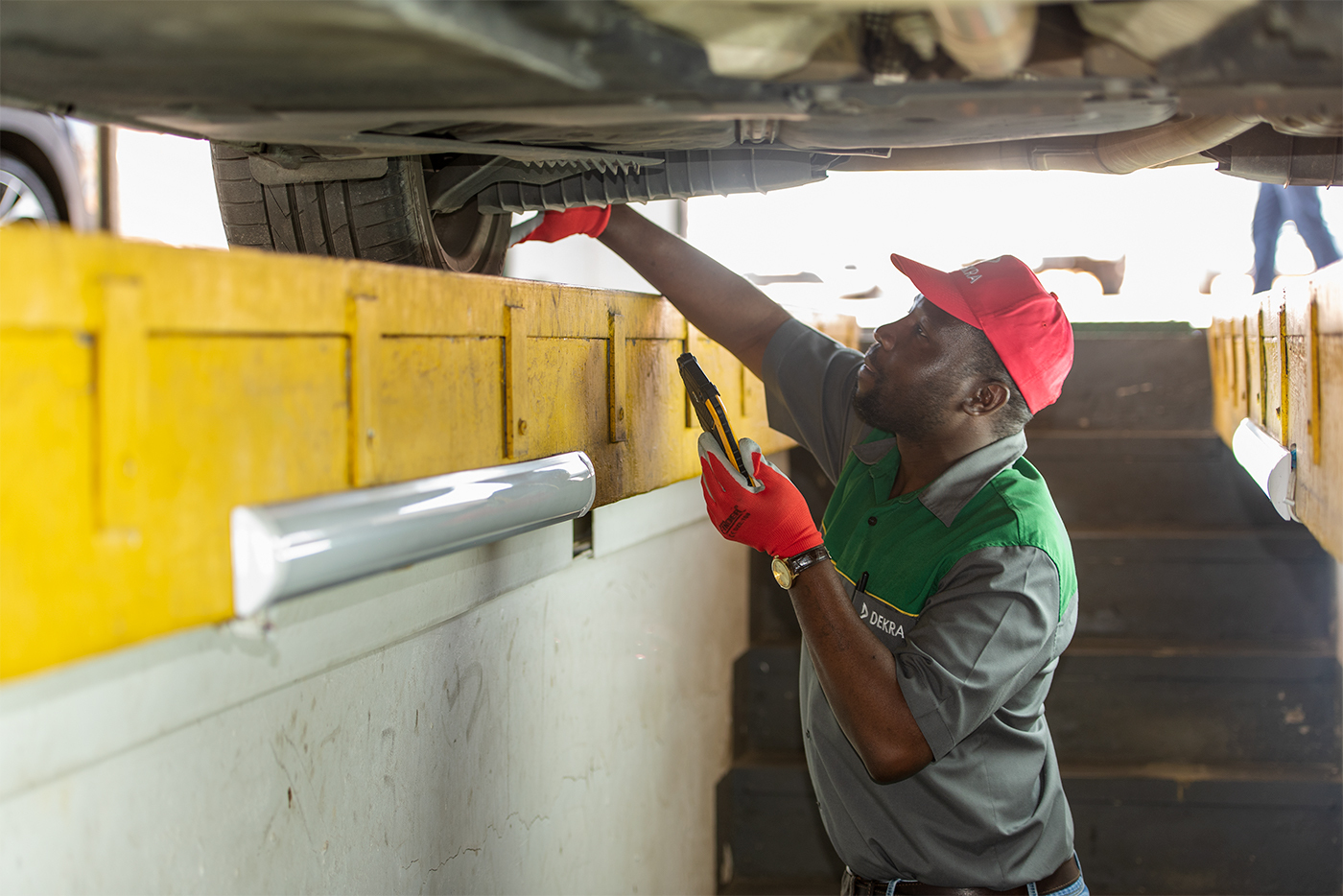 DEKRA offers a Multi-Point Check for both buyers and sellers of used vehicles. For sellers, the inspection provides an opportunity to demonstrate the vehicle's maintenance history to prospective buyers. With a Multi-Point Check, a buyer can purchase a vehicle in good faith, knowing they've received the once-over by DEKRA. For a detailed multi-point vehicle inspection checklist, contact your nearest branch.