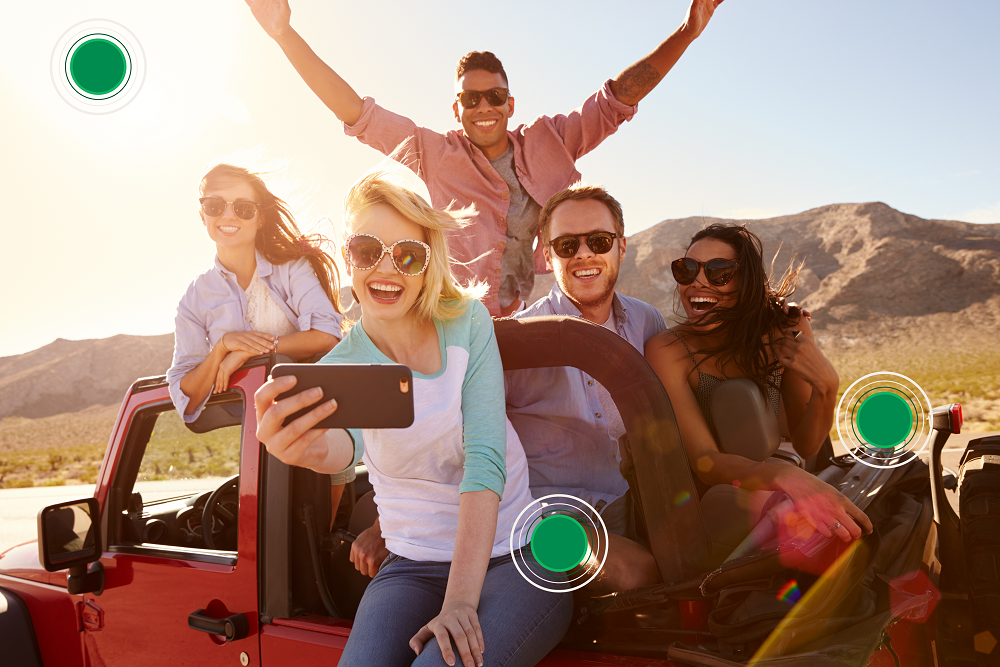 Plan the Ultimate Scenic December Holiday: 5 Route Suggestions
Ah, December in South Africa! It's the time of the year we all wind down from a hectic year of always being switched on (not electricity though), and the open road beckons the adventurer in all of us. If you're already daydreaming about winding roads, breathtaking views, and that perfect playlist, you're in for a treat. We've thrown together five of the most scenic driving routes to elevate your December holiday experience. But hey, before you rev up that engine and chase those horizons, swing by for a DEKRA Safety Check. Because the only thing better than a scenic December holiday is a safe one. Let's make this December holiday one for the books!
But before we dive in, let's talk about why it's important to make sure you have a safe car before hitting the road this December.
Peace of Mind: DEKRA's Safety Check ensures that all critical components of your vehicle are in optimal condition. Knowing that professionals have inspected and approved your car allows you to travel with confidence, eliminating any nagging worries about potential issues.
Prevention Over Cure: Our Safety Check can identify potential problems before they escalate into major issues. Addressing these early can save you from unexpected breakdowns during your journey, ensuring smooth and uninterrupted travels.
Cost Savings: By catching potential issues early, you can avoid more extensive and expensive repairs down the line. It's an investment in your vehicle's longevity and your wallet's well-being.
Don't compromise on safety this festive season. Reach out to DEKRA now and book your car in for a Safety Check, ensuring a hassle-free and memorable scenic December holiday.
Here are five scenic December holiday road trips you can take with friends and family.
1. Garden Route (N2)
Start: Mossel Bay, Western Cape
End: Storms River, Eastern Cape
Distance: 300km
Standout attractions along the Garden Route:
- Tsitsikamma National Park: : A coastal reserve well-known for its indigenous forests, dramatic coastline, and the Storms River Mouth. It's a haven for hikers, with trails like the famous Otter Trail, and offers activities like zip-lining and bungee jumping from the Bloukrans Bridge.
- Knysna Heads: : These majestic sea cliffs flank the entrance to the Knysna Lagoon from the ocean. The viewpoints here offer breathtaking vistas of the lagoon, the Indian Ocean, and the surrounding areas. It's also a popular spot for dining with a view.
- Cango Caves: Located near Oudtshoorn, these caves are one of the world's great natural wonders, sculpted by nature through the ages. Visitors can explore the vast halls and towering formations on guided tours that range from easy walks to adventurous crawls.
- Wilderness National Park: A beautiful park with serene lakes, rivers, and estuaries. It's a birdwatcher's paradise and offers activities like canoeing, hiking, and paragliding.
- Monkeyland Primate Sanctuary: Located near Plettenberg Bay, this sanctuary is home to a variety of free-roaming monkey species. It's an educational experience as visitors can take guided tours to learn about primates in a forested environment.
General weather conditions:
The Garden Route boasts daytime temperatures that typically hover between 20 Degree Celsius and 28 Degree Celsius, occasionally spiking into the low 30s Degree Celsius on particularly hot days. As the sun sets, the nights become milder, with the mercury settling between 15 Degree Celsius and 20 Degree Celsius. While this month marks the region's rainy season, bringing with it sporadic showers and the odd thunderstorm, these episodes are usually brief, giving way to clear skies shortly after. It's worth noting that the coastal areas can get quite windy, with dominant southeast gusts that can intensify on certain days. For those looking to dive into the waves, the ocean is pleasantly warm, with temperatures ranging from 18 Degree Celsius to 22 Degree Celsius, perfect for a range of water activities like swimming and surfing.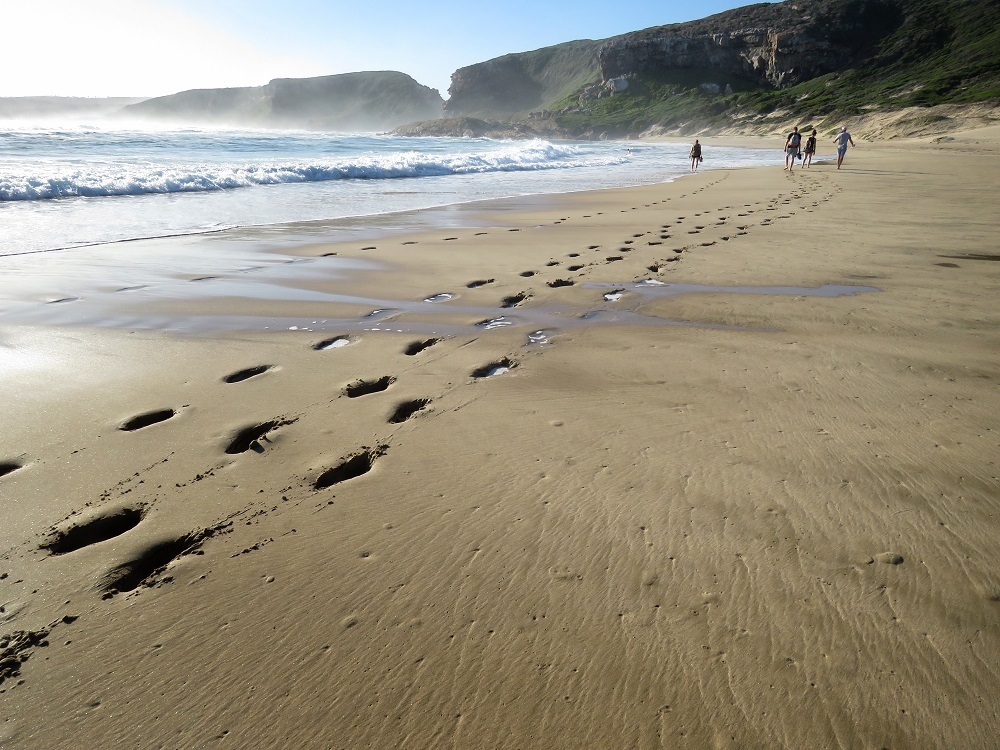 Image credit: Anika De Klerk on Unsplash
2. Chapman's Peak Drive
Start: Noordhoek
End: Houtbay
Distance: 9km
Standout attractions along Chapman's Peak Drive
- Chapman's Peak Viewpoint: This is one of the most popular stops along the drive. The viewpoint offers breathtaking panoramic views of the Atlantic Ocean, Hout Bay, and the surrounding coastline. It's an ideal spot for photo opportunities and to watch the sunset.
- Hout Bay Harbour: A bustling fishing harbour where you can watch local fishermen at work, buy fresh seafood, or take a boat trip to Seal Island to see the Cape fur seal colony.
- Noordhoek Beach: A vast, pristine beach that stretches for over 8km, it's popular for horse riding, surfing, and leisurely walks. The beach offers stunning views of the surrounding mountains and Chapman's Peak.
- World of Birds Wildlife Sanctuary: Located in Hout Bay, it's the largest bird park in Africa and one of the few large bird parks in the world. With over 3 000 birds and small animals, it's a treat for nature and animal lovers. While there, don't forget to check out the Monkey Jungle, which is open from 11:30 to 13:00 and 14:00 to 15:30.
- Hout Bay Market: A vibrant market that operates on weekends, it offers a range of artisanal foods, crafts, live music, and a lively atmosphere. It's a great place to experience local culture and pick up unique souvenirs.
General weather conditions:
If you're planning a scenic December holiday, you can expect temperatures typically ranging from the mid-20s to low 30s degree ceslius during the day, making it ideal for sightseeing and outdoor activities. While the region enjoys plenty of sunshine, the summer months can also bring occasional and brief rain showers. Additionally, the coastal location means that the drive can be subject to strong southeast winds, which occasionally leads to the temporary closure of the route for safety reasons.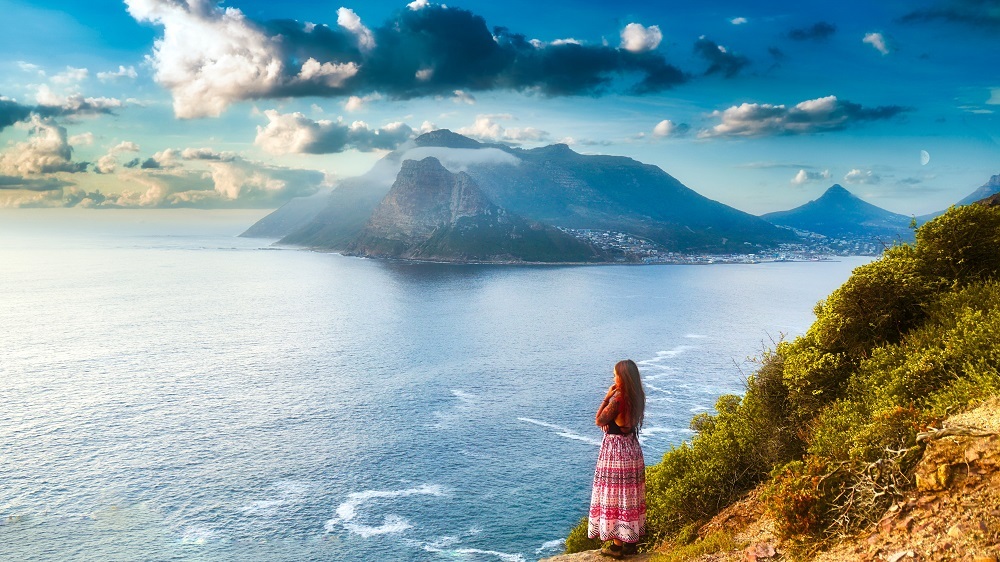 Image credit: Thomas Bennie on Unsplash
Read: 9 Things to Keep in Mind as You Prepare for Your Next Long-Distance Trip
3. Route 62
Start: Cape Town
End: Gqeberha (Port Elizabeth)
Distance: 850km
Standout attractions along Route 62
- Montagu Hot Springs: Located in the picturesque town of Montagu, these natural hot springs offer a relaxing experience. The resort has various pools with different temperatures, and the warm waters are believed to have therapeutic properties.
- Cango Caves: These limestone caves near Oudtshoorn are a natural wonder, with vast halls and intricate formations. Visitors can choose between the Heritage and Adventure tours, depending on their level of adventure.
- Cango Wildlife Ranch: Also in Oudtshoorn, this conservation centre offers close encounters with exotic animals, including crocodiles, cheetahs, and lemurs. It's an educational experience, emphasising conservation and rescue efforts.
- Barrydale: Also in Oudtshoorn, this conservation centre offers close encounters with exotic animals, including crocodiles, cheetahs, and lemurs. It's an educational experience, emphasising conservation and rescue efforts.
- Meiringspoort Waterfall and Gorge: Situated near the town of De Rust, Meiringspoort is a stunning mountain pass that cuts through the Swartberg Mountains. The drive through the gorge is characterised by dramatic rock formations, winding roads, and several river crossings. A highlight is the Meiringspoort Waterfall, where visitors can take a short walk to view the cascading water. The natural pool at the base of the waterfall is a popular spot for a refreshing swim, especially during the hot summer months. The area is rich in local folklore and history, adding an extra layer of intrigue to this natural wonder.
General weather conditions:
Daytime temperatures often range between the mid-20s to mid-30s degree celsius. The route, traversing through the semi-arid Klein Karoo region, typically experiences warm, dry conditions with plenty of sunshine. However, occasional summer rain showers can occur, especially in the mountainous areas. The evenings are cooler, offering a pleasant respite from the heat of the day. Travellers are advised to stay hydrated and use sun protection.
4. Panorama Route
Start: Nelspruit
End: Swadini Forever Resort
Distance: 160km
Standout attractions along the Panorama Route
- Blyde River Canyon: One of the largest canyons in the world and arguably the greenest, this natural wonder offers spectacular views, especially from viewpoints like the Three Rondavels and God's Window. The lush vegetation, towering cliffs, and the winding Blyde River below create a picturesque landscape.
- Bourke's Luck Potholes: Over millennia, swirling water currents have eroded the bedrock, resulting in a series of cylindrical rock sculptures and deep holes. The result is a fascinating landscape of interconnected pools and bridges, named after prospector Tom Bourke.
- God's Window: As the name suggests, this viewpoint offers heavenly views of the Lowveld below. On a clear day, you can see as far as the Kruger National Park and Mozambique. There's also a rainforest walk at the top, which leads to more viewpoints.
- The Pinnacle Rock: A towering quartzite column that rises nearly 30m from the dense indigenous forest below. It's a short walk from the parking area, and the view of this natural skyscraper against the backdrop of the canyon is awe-inspiring.
- Lisbon Falls: One of the highest waterfalls in the area, Lisbon Falls plunges 94m down into a deep gorge. There's a viewing platform from where visitors can admire the falls and the surrounding landscape.
General weather conditions:
Daytime temperatures typically hover between the mid-20s to low 30s degree ceslius. While the region is known for its sunny days, the summer months can also usher in afternoon thunderstorms, bringing brief yet intense rain showers. These rains rejuvenate the landscapes, enhancing the lushness of the region's forests and waterfalls. Evenings are cooler and more comfortable, making it a pleasant time for relaxation after a day of exploration.
Image credit: Arthur Hickinbotham on Unsplash
5. Sani Pass
Start: Underberg, KwaZulu-Natal
End: Mokhotlong, Lesotho
Distance: 95km
Standout attractions along the Sani Pass
- Sani Top Chalet: Often referred to as the 'highest pub in Africa', this chalet offers travellers a chance to enjoy a drink or meal with breathtaking views of the mountains. It's a popular stop for those who've made the journey up the pass.
- Thaba-Tseka: Once you're in Lesotho, this town provides a glimpse into the daily life of the Basotho people. It's a great place to experience local culture and traditions.
- Black Mountain Pass (Kotisephola Pass): Another challenging drive in Lesotho, this pass offers stunning vistas and is one of the highest roads in Africa.
- Mokhotlong: This small town in Lesotho is a hub for local trade and provides a unique insight into the highland culture. The bustling market is worth a visit.p>
- Rock Art Sites: The Drakensberg region, through which the Sani Pass runs, is home to numerous ancient San rock art sites. These paintings provide a window into the lives and beliefs of the region's earliest inhabitants.
General weather conditions:
Due to its high altitude, temperatures remain relatively cool, ranging from 10 degree celsius to 20 degree celsius. While the days can be mild and sunny, the weather in the mountains is notoriously unpredictable. Sudden changes can bring about afternoon thunderstorms, dense fog, or even occasional snowfall at the highest points. The pass can become slippery after rains, making the drive more challenging. Travellers are advised to be prepared for varying conditions, even within the span of a single day, and to check weather forecasts and road conditions before embarking on the journey.
From the lush landscapes of the Garden Route to the rugged terrains of the Sani Pass, each journey promises memories that will last a lifetime. But as we gear up for our scenic December holiday adventures, let's not forget the importance of safety. Taking your car for a DEKRA Safety Check isn't just a recommendation; it's a necessity. So, before you set off on your epic road trip, make sure to contact DEKRA. Because when it comes to creating unforgettable memories, it's always better to be safe than sorry. Here's to a scenic December holiday filled with adventure, laughter, and the open road!